From our previous blog post:
"We are expecting minimal interruption of our work flow during construction."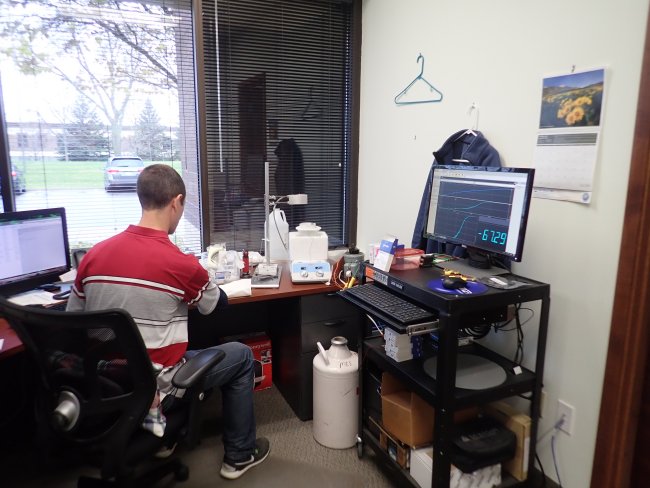 Installation of new  flooring in two of our labs required us to temporarily move all testing equipment out of those rooms.  MEE staff has demonstrated a lot of flexibility and innovative thinking to make sure our work continues with minimal interruption.  Senior Engineer, Jason Larson, has set up his office to run Af testing.  Af testing, Austenite Finish testing, is used to determine the transition temperature in nitinol.