Happy Professional Engineers Day
posted August 2016
The National Society of Professional Engineers (NSPE) has proclaimed August 3rd as Professional Engineers Day. Here's to the PE's on staff at MEE; Larry Hanke, Richard Kielty, Ryan Haase and Dan Grice.
From the NSPE:
"For engineers, licensure is required in order to submit plans to a public authority for approval, to work as a consultant, or to be in responsible charge of engineering work. It is a means of ensuring standards of professional competency through a rigorous combination of education, experience, and examination."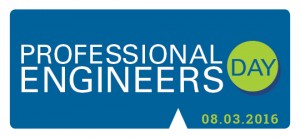 For those of you interested in history, the NSPE  published an article a few years ago on the history of professional engineer licensing that is worth a read.