Kurt Schenk Earns Special Recognition from ASM International
posted October 2016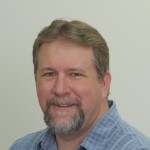 MEE Laboratory Manager, Kurt Schenk, was nominated to the ASM International Chapter Honor Roll. This annual award recognizes the best volunteers as submitted by their chapter. Kurt has been treasurer of the Minnesota Chapter for over 9 years. He created and continues to maintain the Chapter website and is a mentor at the Chapter's Materials Camp.
The honor was announced in the September 2016 issue of Advanced Materials & Process.
Kurt has been with MEE since we opened our doors in 1995. He has 25+ years of experience as a Metallurgical Technologist with expertise in metallographic sample preparation, microstructure evaluation, light microscopy, scanning electron microscopy, microanalysis, and metallurgical testing.